Responsive Website Development Company in Pune
Website has the power to change the way your customers view and think about your business.
Contact Now!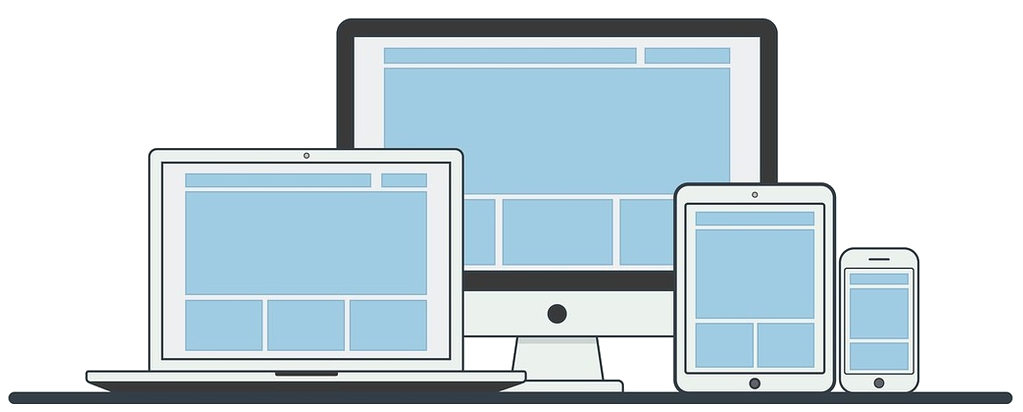 Once the domain name is registered, we can start off with the website designing process. The website designing is the most time consuming process as we need to design as per the device compatibility. Whether it is mobile, laptop or tablet our website is responsive on all platform and provides proper user interface (UI) for users. Spwebconnect team always keep in mind that today more than 70 % peoples are accessing website via tablet or mobile.
We use HTML5, CSS3, JavaScript & jQuery, to design the UI (User Interface) of the website to keep it compatible with all browsers and load quickly even on a slow internet connection.
Are you searching for the best Website design company in Pune?
Spwebconnect Solutions leading web design and Development Company in pune that caters to varied web designing needs of its clients. Whether you need a website for your personal requirements, or to augment your business mission and goals, we can provide you with an outstanding custom web design that goes a long way in ensuring your ultimate success online. Web design creates an impression of the brand in the virtual market.
Sometimes the importance of web design has overlooked that impact on the overall marketing performance.
Website that converts your visitors into customers!
We have a highly skilled and experienced custom web design that uses the latest tools and technology to produce fabulous web designs. With the use of a structured methodology and careful planning, our web designs effectively connect you with your online customers. Our team has vast hands on experience in producing the most effective and stunning custom web designs that instantly deliver your business message with their defined target audience.
We are the right choice if you are looking for custom web design. Custom web design is a passion for us. We build website with your visions and dreams in mind. Rather than using templates, Or CMS, we custom design websites from scratch according to your business model and unique business requirements. Before we start on any Web Designing or Web Development project, we spend a lot of time on analysing, planning, researching and understanding your business requirements.
Website designing involves
Graphic Design and Branding: This is one of the vital elements to spread the message of the brand across the world. This includes logo, images, colours, interactive features, and other visually impressive stuffs that improve the recognition of brand.
Web Layout: Presentation of the webpage is an essential factor that is involved in web designing.
Navigation: A website and the webpages must be designed with easy-to-navigate feature so that the visitors would find the website friendly and spend maximum time with it.
Fonts and Typography: A website must be designed with attractive and readable fonts that raise the interest level of the visitors.
Technical Skills
Development Platforms
ASP.Net Programming
PHP Programming
Java Programming & many more...
Databases
MS SQL
MySQL
SQLite
Oracle Database
IBM Db2
MS Access & many more...