Digital Marketing Agency in Pune
Digital marketing is the use of the Internet, Mobile Devices, Social Media, Search Engines, and other channels to reach consumers.
Contact Now!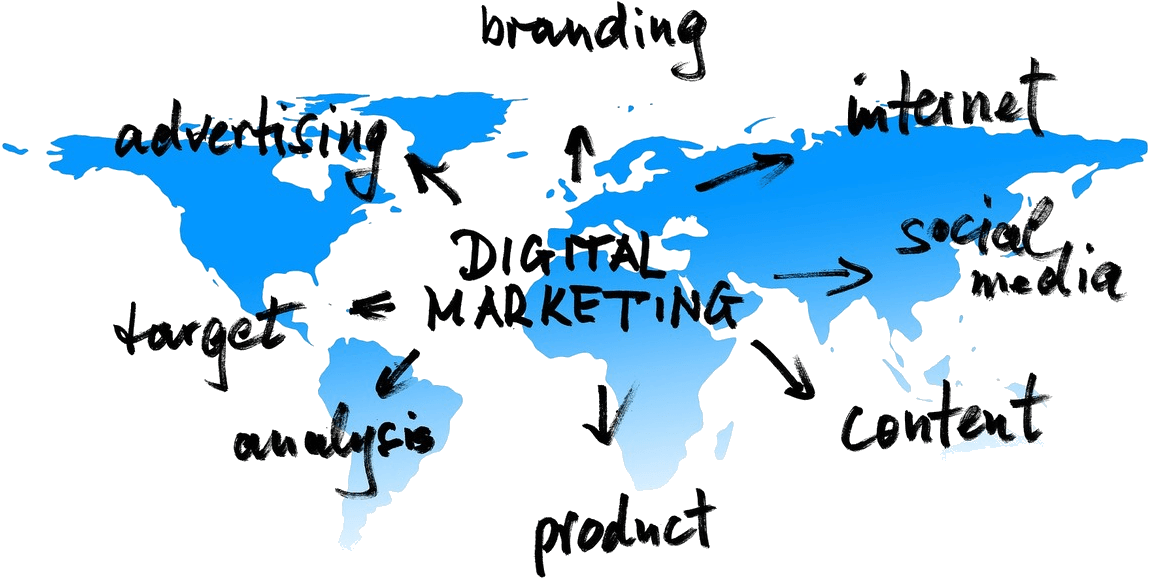 Why Digital Marketing is important?
As the internet becomes entwined with everything we tend to do, the importance of digital marketing is becoming crystal clear.
Let's take a glance at why your business needs digital marketing to grow and thrive.
Levels the playing field for small businesses
Highly Targeted
Can be Heavily Personalized
Highly Advanced Analytics
Align with how individuals nowadays shop
Integrates marketing with mobile technology
Easily scalable and adaptable
Various Forms of digital marketing
Indoor Advertising

Why is indoor advertising so much effective? Target captive viewers by geographic location, gender, in high traffic social setting places Indoor/restroom display primarily based eye-level and digital location-based.

Easily targeted based on gender
Produce custom messages for various times of the week or day
Major market placement opportunities in bars, nightclubs, hotels, theatres, mall and more

Outdoor Advertising

Outdoor advertisements are thought of as a money market platform, almost like broadcast, radio, TV and cinema advertising. For this reason, it's better used for Broad Message, Branding and Support Campaigns. Spwebconnect Solutions is centred on promoting in public, while traveling, like in a market, and/or at a selected location (such as retail space) to customers. Spwebconnect Solutions is a leading ad agency in Pune, Maharashtra who covers your all demand for outdoor promoting.

LED Mobile Van Advertising
Wall Painting Advertising
Tricycle Advertising
Float Advertising
Walker Advertising
Standee Advertising and much more

Radio Advertising

Radio Advertising provides you with the chance to deliver a simple however powerful message to the targeted group of consumers who have an interest in your product or service. why Spwebconnect Solutions in Pune Maharashtra?

With Us:

Radio is a cost-efficient medium
Radio sells with the immediacy
Radio is a good tool for targeted advertising

We are leading and inventive ad agency in Pune for Radio Advertising

Newspaper Advertising

We are leading newspaper ad agency in Pune Maharashtra. This will do more than simply promote one item or a sale - everybody will work extremely hard to bring customers and bring them back again and again. This is often an excellent way to reach loads of individuals, particularly to people who are over forty five years of age, people that wish to read the papers rather than gaining their news from TV, radio or internet, from senior demographic teams Spwebconnect is the best and inventive agency in Pune for you brand.

Social Media Marketing

Spwebconnect Solutions is the best social media promoting company in Pune Maharashtra. We all know that setting up and maintaining a social media presence for your business isn't always easy. In fact, finding hours for making these happen are often difficult. Spwebconnect Solutions offers content management of social networks to assist busy businessperson such as you maintain a powerful presence in social media networks.

We provide following services for you:

Google Marketing
Facebook/Instagram Marketing
YouTube Marketing
Twitter Promotions
Bulk Email Marketing
Bulk SMS Marketing
Voice Call Marketing

Corporate Film

Spwebconnect Solution's skilled team is trained to supply a completely integrated digital film production capability to customers. we've got many sorts of applications from corporate films to training films This includes function displays, industrial videos and a lot of. Spwebconnect Solutions is the only place for all of your corporate movie needs.

TV Commercial Film

In India, television advertising could be a more widespread opportunity than print advertising, since TV ads are interactive and have the flexibility to receive a lot of eyeballs. Similarly, there's the potential to reach thousands of individuals within the city or country at a similar time. And Spwebconnect Solutions is a leading tv advertisement agency from Pune India who fulfils your all requirements.

White Board Animation

You can have a solution if you wish a new way to explain the whiteboard animation of your product. particularly people who wish to clarify a complex technique or consider showing a product demonstration in a noteworthy means. It additionally works well once you got to facilitate or compare the viewer in hindering the possibilities. Spwebconnect Solutions is a prime animation company in Pune to clarify your product virtually.

Brand Management

Spwebconnect Solutions is the prime ad agency in Pune Maharashtra. Branding is the way to build trust within the consumer's mind. Brands are created through wonderful client experience, within which we focus. Client experience is how customers interact with them and the way they feel. When you tell a good story, the thought of disruption starts once it helps the organization with a new brand story. Branding is regarding daring and innovative initiative, that could be a challenge for sustainability. Spwebconnect Solution is the best branding agency in Pune Maharashtra, who makes you visible.

What we do:

Logo Designing
Content & Copywriting
Visiting Card Designing
Brochure Designing
Envelope Designing
Graphic Designing
Packaging Designing
Product Photography